Atlantic University News:
Atlantic University Convocation: AT 9:00 AM, November 21, 2009, come to Edgar Cayce's A.R.E. to hear our most recent graduates present their master's degree projects. For further information about the presenters, contact candis.collins@atlanticuniv.edu
Read in this issue: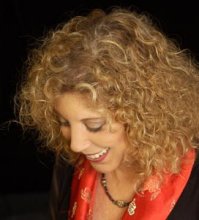 Sacred Gifts: Discovering Your Soul's Talents, by Lorrie Kazan.
It was easy to feel peaceful in the lush, green surroundings of the Asilomar Conference grounds where the summer A.R.E. conference was held. Here one doesn't surrender the forest for the sea since both are equally present. Wooden walkways wind through the conference center and out to the beach where the salt scent of the sea and the sound of the waves create a warm greeting for the heart.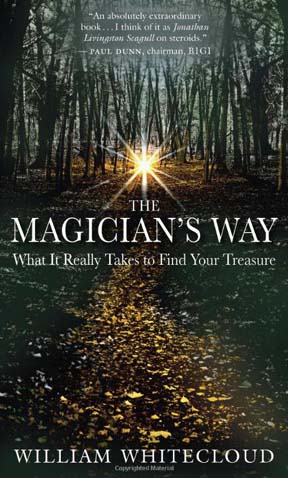 The Magician's Way: What It Really Takes to Find Your Treasure, by William Whitecloud
Imagine if magic was real. Life would be so wonderful. We would live in a constant state of awe as the things we loved and cared about manifested in totally unexpected ways and with no apparent effort. To me, magic is real. All of us can recall times in our lives when things went unbelievably well for us.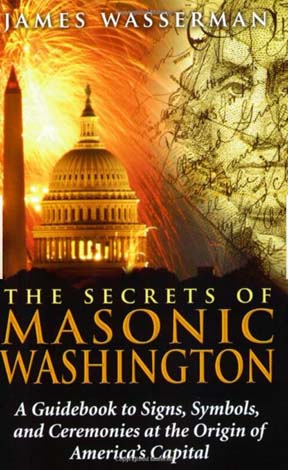 The Secrets of Masonic Washington, by James Wasserman
In this guide to the Masonic underpinnings of America's capital, James Wasserman reveals the esoteric symbols and the spiritual and visionary ideas that lie hidden in the buildings, monuments, and physical layout of Washington, D.C. His walking tour of these Masonic sites includes both the expected and unexpected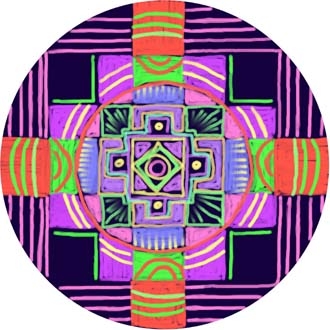 Hopi on the Purpose of Prophecy.
Commentary by Henry Reed
Those who ignore history are condemned to repeat it. Those who ignore the future, however, may be condemned to relinquish it. Does prophecy help us meet the future, avoid it, or is it self-fulfilling? The purpose of prophecy, according to the Hopi, is to give us a role as a co-creator of the future.
Intuitive Channels
Evaluating Channeled Guidance:
ECIIS offers links to recent intuitive information channeled by various folks on the internet. As part of our offering, read Henry Reed's essay on how to evaluate channeled guidance, by clicking here!
What is "prophecy"? There seems to be little to separate and differentiate between channeled messages and prophecies. Read more by clicking here.
The Bible on psychics and prophets. From Jesus to many of the Popes and heads of the Church, we can read some of the predictions of the future from books of the Bible by clicking here.
Hopi Prophecies. To read a very nice collection of the Hopi Prophecies and what they might mean in today's worried world, click here.
Sacred White Buffalo Calf. Animals, especially white animals, have long been the heralds of change - one might call them prophets. To read the traditional story of Sacred White Buffalo Calf Woman, along with some photographs of "Miracle", the most recent first white buffalo calf, clickhere.
Books from the Edgar Cayce Institute for Intuitive Studies: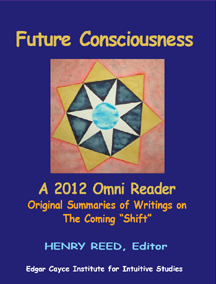 Future Consciousness: A 2012 Omni Reader
Edited by Henry Reed
Is the world preparing to make a shift? Is consciousness changing? Does the Mayan calendar speak of a major global event coming on December 21, 2012? What are the other prophecies regarding the future? Are there any new ideas? 445 pages of book summaries, articles, etc. will broaden your perspective on what's coming.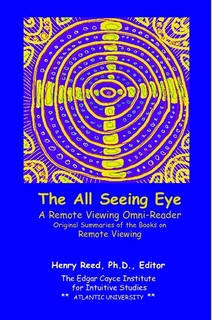 The All Seeing Eye: A Remote Viewing Omni Reader
Edited by Henry Reed
How did remote viewing come into existence? What has "RV" accomplished? How does one go about doing an RV session? This 322 page anthology contains summaries of most all the books published on remote viewing, plus some never before published material on the subject.
Internet News Links:
Spirit Voice Newsletter: Edited by Troika Celeste Saint Germain, this newsletter contains a variety of interesting articles each month.
The Shift: The Shift to Spiritual Perception provides a lot of guidance regarding the change in consciousness we are all persuing. We recommend that you subscribe to their "Shift ezine."