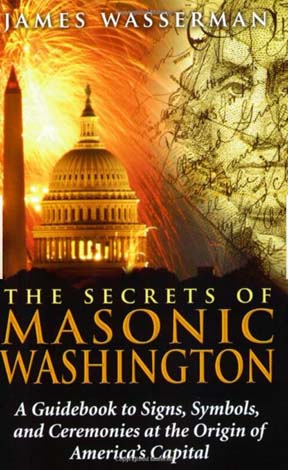 The Secrets of Masonic Washington*
James Wasserman**
"More than a breathtaking pictorial tour of Washington DC, this book is an archaeological expedition to a "lost city" whose mystical treasures and traditions are hidden in plain sight -- a city designed and built to be a powerful talisman and the beating heart of a spiritual entity that transcends all religions -- a city whose very streets invoke the invisible energies that drive the evolution of human consciousness -- a city inspired by a civic priesthood we know today as Freemasonry."
*To view the introduction to this book, click here!
To order the book from Amazon.com, click here!