Atlantic University News:
Shamanic Soul Retrievel in Psychotherapy: For her Atlantic University culminating project, Christine Horst explored the effects of shamanic soul retrievel in the context of psychotherapy. To read the full text of her report, click here!
Read in this issue: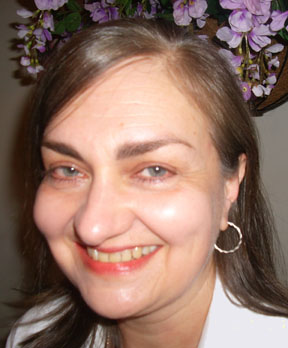 Using Cooperative Games In Elementary School To Foster A Sense Of Belonging And Connection: An Atlantic University Masterís Degree Service Project, By Rosemary Kelly
My sonís kindergarten was very different than the one I attended decades ago! Gone were the hours of fantasy play, replaced by academics. I found myself unprepared for the level of competition that an academic kindergarten created.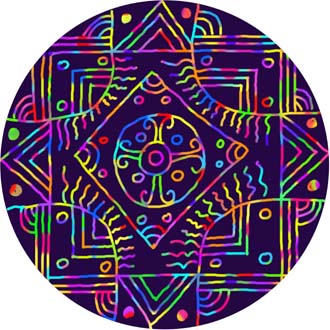 The Gifts of the Night, by Charlotte Galluccio, Atlantic University
I awoke from the dream feeling frustrated. I wanted my present that morning, the gift of a clearly defined dream that could energize me, enlighten me, and offer me hope of a fulfilled vision. What I got were remnants and mere wisps of feelings. I likened these to the annoying tissue paper filling the box and I discarded them without a second thought. Further, I failed to understand that guidance from a dream could reveal itself at another point of time, in another way.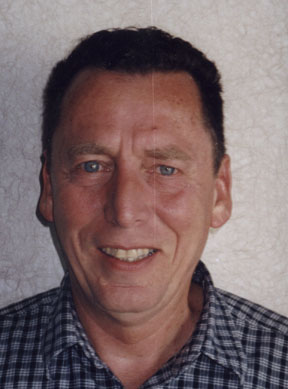 Creating a Transpersonal Career, by Henry Reed, Atlantic University
The story of Edgar Cayce tells us that there is guidance within us. It is fitting, then, that at Atlantic University, students not only learn to read the important literature, but they learn to meditate. In class they not only discuss their reading material, but they also pray for one another and learn to recognize one another within themselves. Their culminating work is just as often a project serving others as it is compiling ideas from books.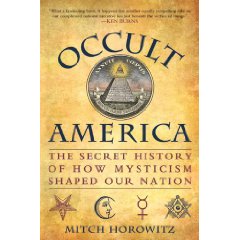 What Is the Occult? (And What Is It Doing In America?) An excerpt from Occult America: The Secret History of How Mysticism Shaped our Nation, by Mitch Horowitz
News drifted back to the Old World: A land existed where mystical thinkers and mystery religions, remnants of esoteric movements that had thrived during the Renaissance and were later harassed, could find safe harbor. And so began a revolution in religious life that was eventually felt around the earth. America hosted a remarkable assortment of breakaway faiths, from Mormonism to Seventh-Day Adventism to Christian Science. But one movement that grew within its borders came to wield radical influence over nineteenth and twentieth-century spirituality. It encompassed a wide array of mystical philosophies and mythical lore, particularly the belief in an "unseen world" whose forces act upon us and through us. It is called the occult.
Intuitive Channels
Evaluating Channeled Guidance:
ECIIS offers links to recent intuitive information channeled by various folks on the internet. As part of our offering, read Henry Reed's essay on how to evaluate channeled guidance, by clicking here!
Connecting with Yeshua-ben-Joseph is the latest Goddess Channeling from Shelly Dressel, of Roswell, Georgia. The message brings us together and identifies us all as ONE. To read this story, click here!

Deepening the Experiences of the Body is a nice video outake of a channeled message through Veronica Torres from The Eloheim.
Scroll down to mid page to find the video clip and message here

Spiritual Purpose Clarified is a very nice message from Deep Trance Channeler Lin David Martin. While it was first given in 1996, the message remains timely.
To read this story, click here!
Books from the Edgar Cayce Institute for Intuitive Studies: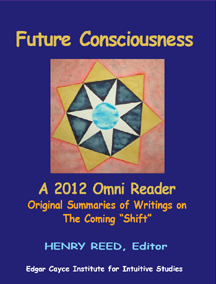 Future Consciousness: A 2012 Omni Reader
Edited by Henry Reed
Is the world preparing to make a shift? Is consciousness changing? Does the Mayan calendar speak of a major global event coming on December 21, 2012? What are the other prophecies regarding the future? Are there any new ideas? 445 pages of book summaries, articles, etc. will broaden your perspective on what's coming.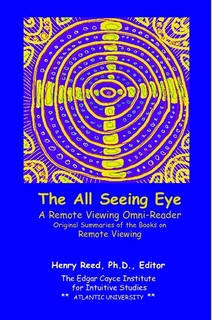 The All Seeing Eye: A Remote Viewing Omni Reader
Edited by Henry Reed
How did remote viewing come into existence? What has "RV" accomplished? How does one go about doing an RV session? This 322 page anthology contains summaries of most all the books published on remote viewing, plus some never before published material on the subject.
Internet News Links:
Creative Spirit Revival: This annual retreat features fun and creative activities to renew your connection with the Creative Spirit.
Dream Jump Start Kit Marcia Wieder, CEO and founder of Dream University, offers on her site 10 free books on dreaming.
The Purpose of Your Life: Carol Adrienne has an extensive website on matters relating to your living your purpose driven life.