Atlantic University News:
Atlantic University Spring Convocation is scheduled for Saturday, June 6, 2009, at the A.R.E. Conference Center in Virginia Beach. Several graduating students will be presenting their Master's Degree projects. The public is invited.
Dreams and Meditation Retreat: Enjoy a six day retreat in the Blue Ridge Mountains with Henry Reed, complete with gourmet country meals, , as we explore meditation and dreamwork. CEUs available, and the public is invited. Dates are August 16-22, 2009. Contact Henry Reed for more information.
Read in this issue: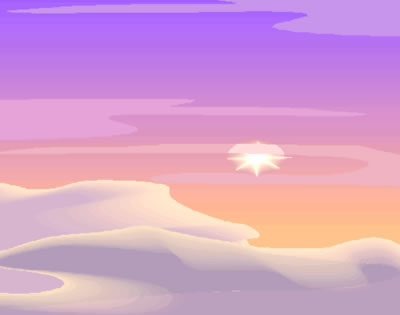 Re-Discover the Divine within Your Intuition An ECIIS Home-Study Course by Keith Vonder Ohe.
The Edgar Cayce readings emphasize again and again that personal spiritual growth and development needs to accompany the development of intuitive abilities in order for an individual to maximize the most healthy, creative use of these abilities.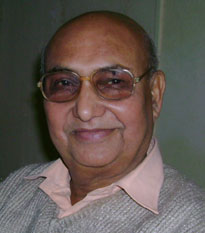 Universal Laws of Karma and Reincarnation by M.B. Sharan
Is there life after death? And, if it is, what is the evidence for that? These questions have been asked by many persons very often. This can be answered only when we know what someone means by the term "evidence".

LESS At Work: Antidotes to Busyness; Finding More Calm, Meaning, and Productivity, By Marc Lesser
Our daily incessant busyness--too much to do and not enough time; the pressure to produce and tick off items on our to-do list by each day's end--seems to decide the direction and quality of our existence for us. But if we approach our days in a different way, we can consciously change this out-of-control pattern.
Intuitive Channels
Evaluating Channeled Guidance:
ECIIS is inaugurating a new section of our webazine, with links to recent intuitive information channeled by various folks on the internet. As part of our offering, read Henry Reed's essay on how to evaluate channeled guidance, by clicking here!
Master Lao Tse speaks of the human Awakening. We are more than we perceive ourselves to be.
Master Lao Tse comes to us from a German School called Kryonschool of the New Consciousness.

Mother Mary shares her Love for us, on our journey back to ourselves.
Mother Mary is channeled by Susan Sanderford, of the Casa De Santa Maria, in Colorado.

The Arch Angel Uriel heals. Uriel is trying to teach us Wholeness.
Uriel is channeled by Jennifer Hoffman, who lives in the United States.

Books from the Edgar Cayce Institute for Intuitive Studies: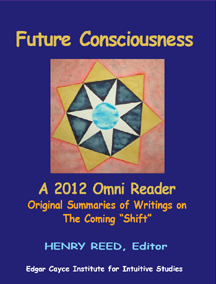 Future Consciousness: A 2012 Omni Reader
Edited by Henry Reed
Is the world preparing to make a shift? Is consciousness changing? Does the Mayan calendar speak of a major global event coming on December 21, 2012? What are the other prophecies regarding the future? Are there any new ideas? 445 pages of book summaries, articles, etc. will broaden your perspective on what's coming.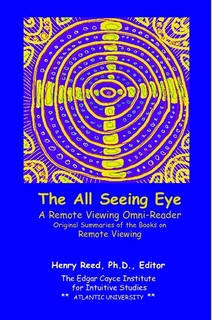 The All Seeing Eye: A Remote Viewing Omni Reader
Edited by Henry Reed
How did remote viewing come into existence? What has "RV" accomplished? How does one go about doing an RV session? This 322 page anthology contains summaries of most all the books published on remote viewing, plus some never before published material on the subject.
Internet News Links:
How to Choose a Massage Therapist Carol Baraff, writer for Virginia Beach's Heritage Store, explains what to look for in choosing a massage therapist.
The Transformation Network Have you ever asked yourself how you can be more of the you you are meant to be? Then check out this new site.