"Edgar Cayce Psychics" and much more!
All you need is an e-mail address.
Preview information available to subscribers,
HERE!
It was a record turnout for Atlantic University's fall Convocation, held at the A.R.E. Conference Center in Virginia Beach, on Saturday, May 10. Nine graduating students presented their projects to an appreciative audience. To read more about the gathering and summaries of each presentation, along with photos, click here!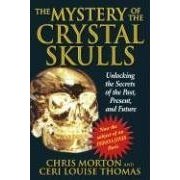 The Mystery of the Crystal Skulls: Unlocking the Secrets of the Past, Present, and Future
By Chris Morton & Ceri Louise Thomas. An Excerpt
Conventional wisdom held Atlantis to be nothing more than a myth. But Hunbatz Men had now told us that according to the oral traditions of his people the Mayans' earliest ancestors had come from Atlantis, bringing the crystal skulls with them.
---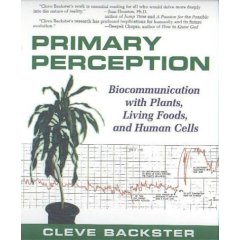 Primary Perception: Biocommunication with Plants, Living Foods, and Human Cells
By Cleve Backster. Book Summary by Susan Joseph
Do you know that the plant on your windowsill is "in-tune" with your thoughts and "anticipates" your return home, or that the unfertilized eggs in your refrigerator, the bacteria in yogurt, and cells removed from your body also respond to thoughts and actions?
---

The Secret Teachings of Plants: The Intelligence of the Heart in the Direct Perception of Nature
By
Stephen Harrod Buhner. Book Summary by Naomi Mullen
This book not only gives guidance on receiving plant communication it also goes into intuitive information that can be derived from humans, animals, objects, and places. In addition it gives the linear mind knowledge that has been determined scientifically about physics and physiology that ties the information together. So this book is a "how to" of intuitive heart connection that also provides poetic and scientific support to give balance in the training of the heart and mind..
---
The Edgar Cayce database is a wonderful "ENCYCLOPEDIA" of health information. As an indication of Cayce's interest in providing help to persons suffering physical ailments, over 8,000 of Cayce's 14,306 readings were given for individuals suffering from various ailments.
http://edgarcayce.org/caycehealthdatabase.html
---
This is a beautiful website, with much information and a free newsletter that is worth receiving.