POINT AT HEART TO SEE MENU
Current Update as of October 12, 2002

Inspired by The Edgar Cayce Institute for Intuitive Studies

Edited by HENRY REED, Ph.D.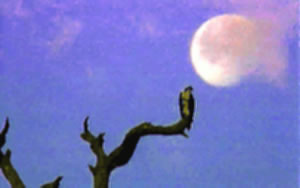 "Re-Discover the Divine As You Develop Your Intuition"
This course is no longer offered. For alternatives, email henry.reed@atlanticuniv.edu
Explore the relationship between spirituality and the development and use of intuitive abilities--a relationship emphasized in the Edgar Cayce readings. After exploring selections from the Cayce readings on Religion and Psychic Experience, which examine the connection between an individual's commitment to personal spiritual growth and the development of their intuition--you will be asked to participate in a spiritual growth journey of your own choosing. . There are suggestions available in the syllabus; however, if you desire a more personal touch, an institute faculty member is available to assist you in designing a journey that reflects your individual needs. As this journey unfolds, you will be writing down your experiences and reflecting on them.

Your mentor, Kieth von der Ohe says,

"As your mentor, I will be working with you to give you feedback at certain stages of the course. All of us would benefit from taking some structured time to focus on why we are here. In truth, there is nothing more important in our lives than our life purpose."

Web Design by HENRY REED and MARIO HADAM AKA "Hipis". All Rights Reserved.