POINT AT HEART TO SEE MENU
Current Update as of October 12, 2002

Inspired by The Edgar Cayce Institute for Intuitive Studies

Edited by HENRY REED, Ph.D.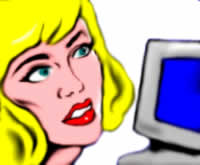 The first totally online intuition development course. Taking you from the basics to quite advanced intuition skills, this course guides you through the internet and its wide variety of intuition offerings as well as providing you access to a huge library of Edgar Cayce related reading materials. You work at your own pace in this economical course. It is the Institute's most frequently enrolled course.

Web Design by HENRY REED and MARIO HADAM AKA "Hipis". All Rights Reserved.