Atlantic University News:
The Inner Life Guide for Teens: Carolyn R. Grassel has created a guidebook for teens that covers the subjective experiences of meditation, dreams, the imagination, and their application to self-awareness. The disciplines of meditation, dream work and creative expression will encourage a path to self-knowledge. The insights revealed by these practices will be helpful in a young personís discovery of how they fit in this world and how they choose to live as they approach adulthood. To read her project and explore the guidebook for teens, click here!
Atlantic University Spring Convocation is scheduled for Saturday, June 6, 2009, at the A.R.E. Conference Center in Virginia Beach. Several graduating students will be presenting their Master's Degree projects. The public is invited.
Invitation to an Edgar Cayce Retreat: Enjoy a six day retreat in the Blue Ridge Mountains with Henry Reed, complete with gourmet country meals, meditation and dreamwork, as we explore the Transpersonal Vision of Edgar Cayce. Dates are June 14-20, 2009. Contact Henry Reed for more information.
Dreams and Meditation Retreat: Enjoy a six day retreat in the Blue Ridge Mountains with Henry Reed, complete with gourmet country meals, , as we explore meditation and dreamwork. CEUs available, and the public is invited. Dates are August 16-22, 2009. Contact Henry Reed for more information.
Read in this issue: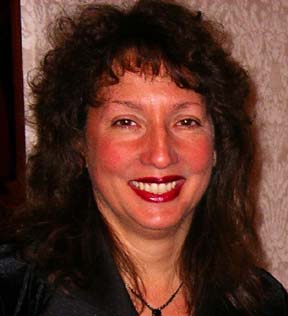 A Guide for Living "Wellness" with help from Edgar Cayce, by Aluvia Astrid.
Wellness is a state of being in which our true nature, talents and attributes are flowing through us. The ecstasy of this state of being may seem indescribable, but were we to try, our descriptions might be unlimited. Some qualities of our true nature would be freedom, peace, clarity, inventiveness, love, objectivity, understanding, compassion, and emotional fortitude.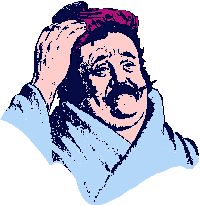 Getting Steamed: A Case of Psychic Invasion or Co-Dependent Affinity? by Henry Reed
I'm sitting in the steam room. I usually just allow my mind to drift aimlessly while I relax. On this particular afternoon, however, I find myself getting all worked about the dentist.

Goal/No Goal. By Brad Warner. An excerpt from Zen Wrapped in Karma Dipped in Chocolate.
For part of my visit to Tokyo to straighten things out with Nakano Productions I arranged to stay at Nishijima Sensei's itty-bitty apartment in a gigantic government-subsidized apartment complex called Takashimadaira.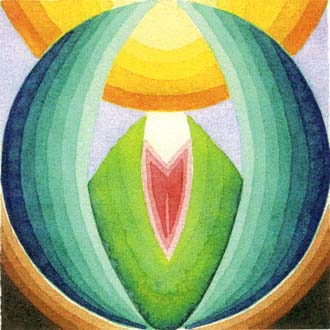 Eastern and Western Approaches to Love and Spirituality in Management. By M.B. Sharan.
Recently all managers -- Eastern and Western -- have started showing good interest in integrating spirituality and management. Their interest is important because for them integrating the two brings profound meanings in their jobs and lives. It brings their deepest values to bear on their work and a promise of success and fulfillment. As a result, they are feeling today more concerned towards their employees and are showing "genuine love" for them.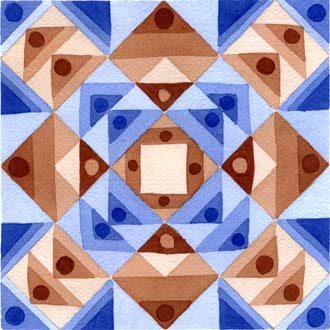 Vibration: The Novenian Masters, Channeled by Nanci Paluzzi.
It is our pleasure to be with you this day. We have spoken to you about your interconnection with all of life, with all vibration. You are one with all that is everywhere. You are one with the earth that you walk upon and all life that you see and that you do not see with your physical senses. For you are, in your essence, that which is this vibration.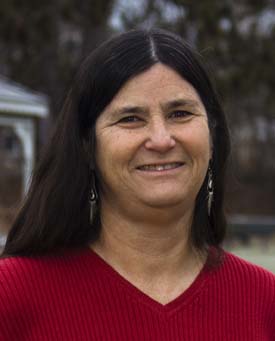 Guiding Parents to Trust: An Atlantic University Master's Degree Service Project, by Sandi Roberts.
Parenting can be an exciting and challenging experience. It's difficult to know what is best. There are thousands of books, but which one shall you read? Parents get many different messages from friends, family and the media about how to raise a child. With so many outside influences, parents may have a hard time hearing the wisdom found within. But that's the only way you'll ever get a guidebook written specifically for your child. Edgar Cayce would remind you that the answers lie within.
Books from the Edgar Cayce Institute for Intuitive Studies: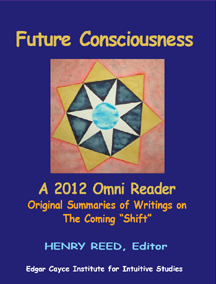 Future Consciousness: A 2012 Omni Reader
Edited by Henry Reed
Is the world preparing to make a shift? Is consciousness changing? Does the Mayan calendar speak of a major global event coming on December 21, 2012? What are the other prophecies regarding the future? Are there any new ideas? 445 pages of book summaries, articles, etc. will broaden your perspective on what's coming.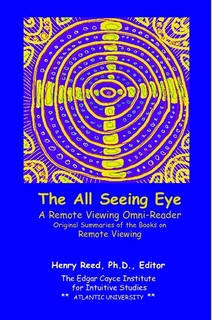 The All Seeing Eye: A Remote Viewing Omni Reader
Edited by Henry Reed
How did remote viewing come into existence? What has "RV" accomplished? How does one go about doing an RV session? This 322 page anthology contains summaries of most all the books published on remote viewing, plus some never before published material on the subject.
Internet News Links:
News for the Soul: NFTS founder, producer & host Nicole Whitney has been dubbed 'the Oprah of the Internet' by NFTS listeners. The web site contains thousands of hours of free audio transcripts relating to spiritual matters.
One Heart Spiritual Wellness Network: This site has a growing collection of media files, and other information relative to spirituality and health. Stunning artwork!